May 23rd was the ten-year anniversary of the law enforcement raid on my ladylove Lori Duckworth. She was operating Southern Oregon NORML at the time, which was a resource center for registered medical marijuana patients. At SONORML, adult cardholders whose ID's were always checked could read selections from a cannabis information library, take classes and seminars on cannabis growing and the law, and acquire the cannabis starts they needed to begin their own medical gardens.
She was raided by law enforcement as part of Operation Storefront, which was the drug cops' last chance to conduct raids on the pseudo-dispensaries like Lori's that had begun to address the glaring flaw in Oregon's medical marijuana law. It provided no legitimate way for patients to get their plants or medicine to legally grow and use, for it had envisioned no dispensary system.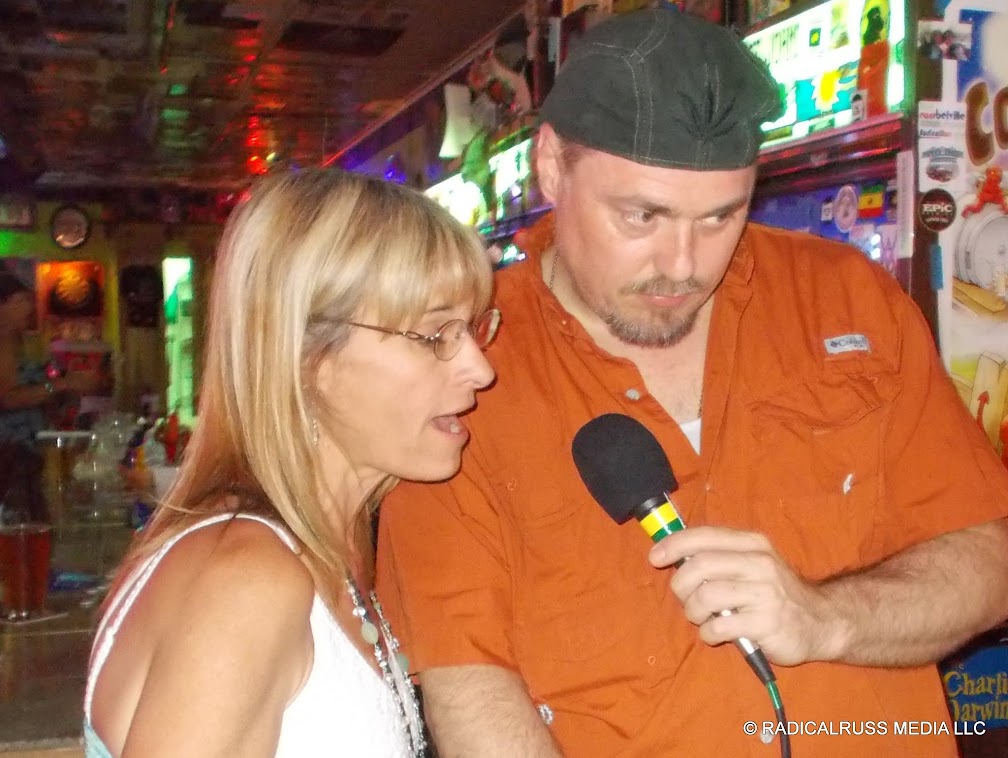 Pioneers like Lori took it upon themselves to create that system within the confines of the Oregon Medical Marijuana Act's allowances for reimbursement of caregivers and growers for their expenses—but not labor.
This was all done openly, by the way. Lori's SONORML establishment was next door to the federal building in Medford, Oregon. She regularly invited elected officials, law enforcement, and the media to observe how she was providing for patients. The operational models she and other activists across the state created became the blueprint for the bill to create Oregon's first medical marijuana dispensaries in the pre-legalization era.
A bill that was signed into law just ten days after the cops raided SONORML.
I was thinking about how that raid affected her life when I came across a crime story on one of Portland's news channels. I want you to think about Lori, my beloved, a grandmother, as you read the following.
The Portland Police Bureau partnered with the Gresham Police Department and the Multnomah County District Attorney's Office for two Stolen Vehicle Operations, leading to multiple arrests, recoveries of stolen vehicles, and the discovery of a chop shop. … Between both operations, there were 35 arrests, 34 warrants served, 31 recovered stolen/suspected stolen vehicles, and 10 illegal firearms seized.

KATU News: Police recover 31 stolen cars, break up chop shop; suspect released after paying $2K
After Lori was raided, she faced 29 felony counts for providing medical marijuana to registered medical marijuana patients in a medical marijuana state. She believed she was following the law by only charging for the expenses of providing medical marijuana. She was open and forthright about what she was doing.
Her bail was set at $550,000. This led to her having to stay in the jail for eight days, where, without her cannabis medicine, she suffered extreme pain and discomfort. The stress of the raid and imprisonment left psychological scars. Her marriage was shattered and her family devastated. She harmed no one with her acts; in fact, she saved lives with her acts.
So… what punishment awaits for the guy who harmed at least 31 car owners, who probably were greatly inconvenienced, who may have lost jobs, who may have suffered emergencies needing immediate transportation? This guy who is operating a continuing criminal enterprise for trafficking stolen cars known as a "chop shop?" This convicted felon on the streets possessing burglary tools, six firearms, and two silencers?
KATU accessed Multnomah County jail records and found that the 51 charges apparently only amounted to a $20,000 bail. Young posted the required 10% of bail ($2000) and was released on May 23.
May 23rd, ten years to the day that Lori was raided. For two grand—likely the profit he can make off one stolen car—he's out of jail on the same day. How in the world can the bail for pot be 27½ times greater than grand theft auto?
When people say they're losing faith in the criminal justice system, cases like these are why. If you'd like to hear my reaction to Lori's raid ten years ago, live as it happened, with the cops' press conference and my f-bomb-laden rant afterwards, check out my The Russ Belville Show 2013-05-23 episode.