Once again I have completed a six-hour live stream covering marijuana election results. Once again, there are big wins all across the United States. Once again, I am thrilled by the results of the election.
And then I see the numbers for the presidential election to find Donald Trump leading.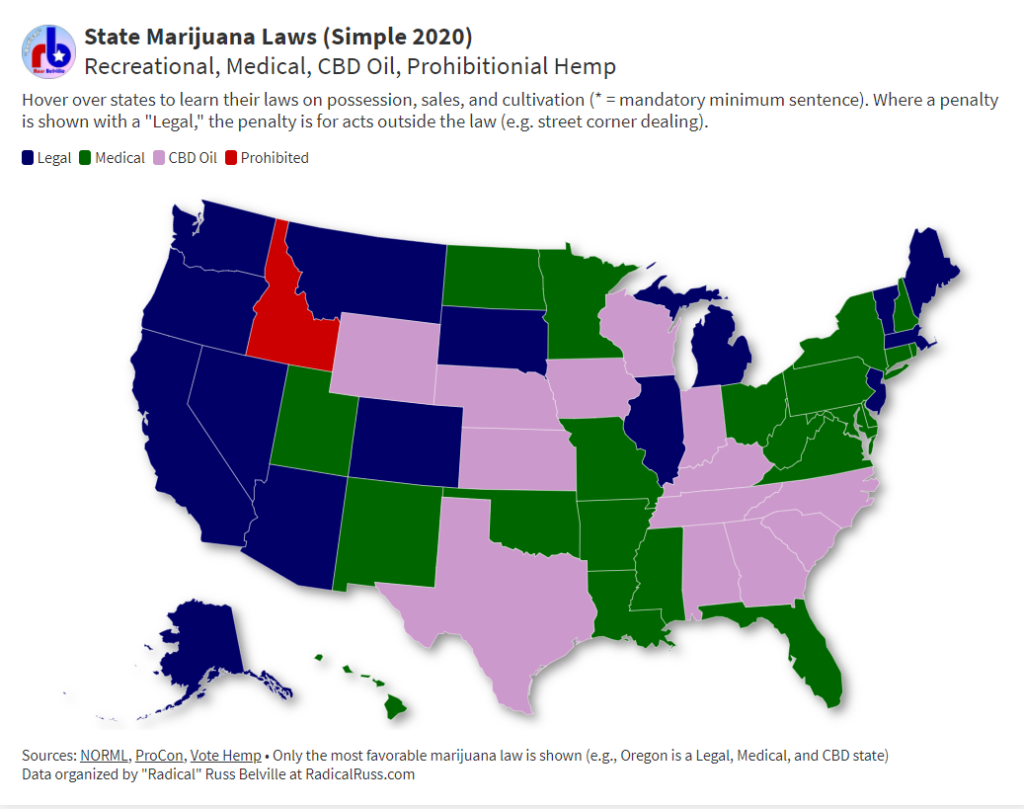 Here are the results as of 10pm Mountain:
Marijuana Legalization (4–0)
YES – New Jersey
YES – Arizona
53% – South Dakota
59% – Montana
Medical Marijuana (2–0)
74% – Mississippi
69% – South Dakota
Medical Psilocybin (1–0)
YES – Oregon
Decriminalized Psychedelics (1–0)
YES – Washington D.C.
Decriminalized Drugs (1–0)
YES – Oregon
Criminal Justice (2–2)
NO – Oklahoma (criminal history in sentencing)
YES – California (restore vote to parolees)
NO – California (increased penalties for non-violent crimes)
NO – California (End Cash Bail)
Tobacco & Vape Taxes (0–2)
YES – Colorado
YES – Oregon